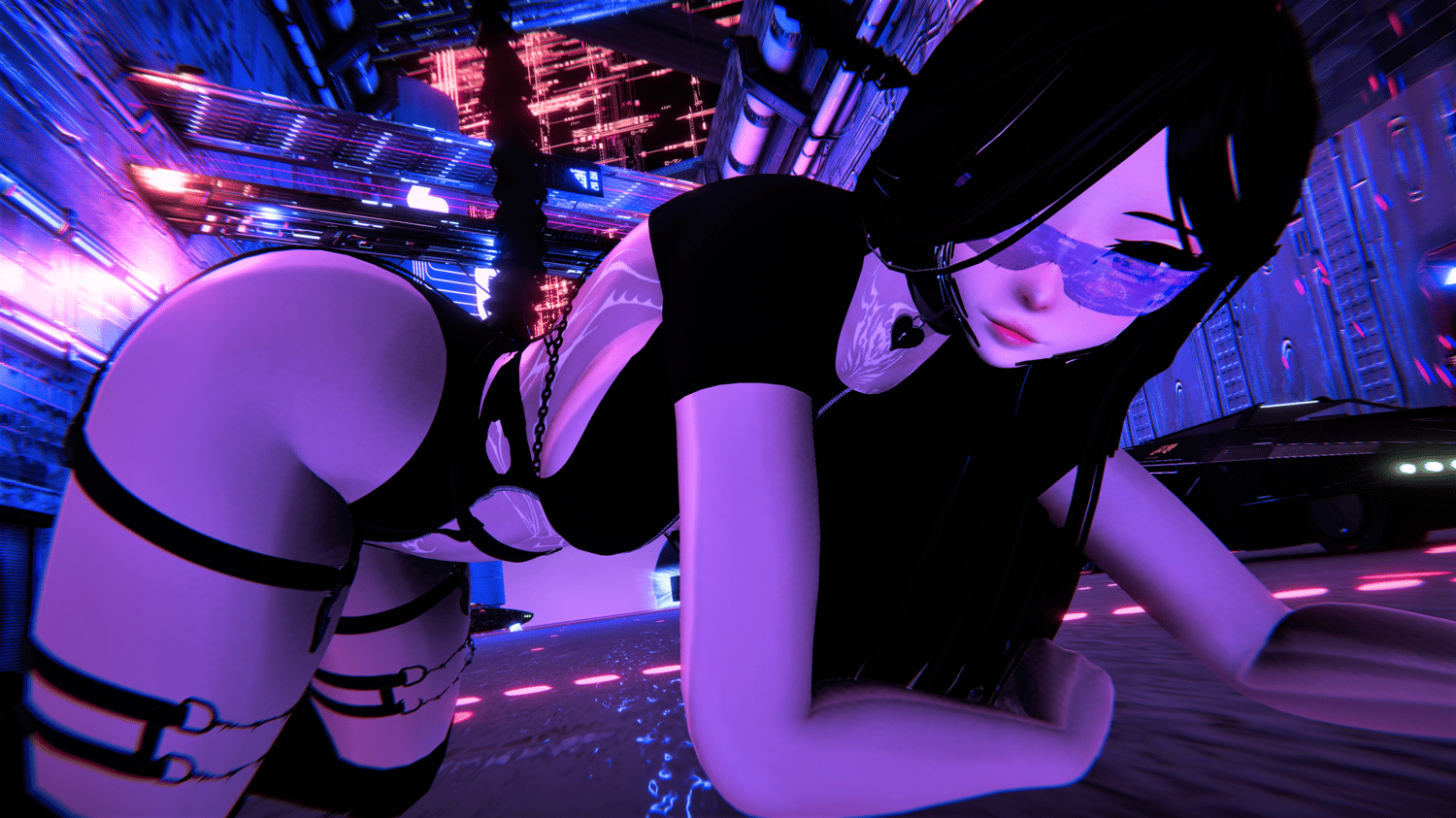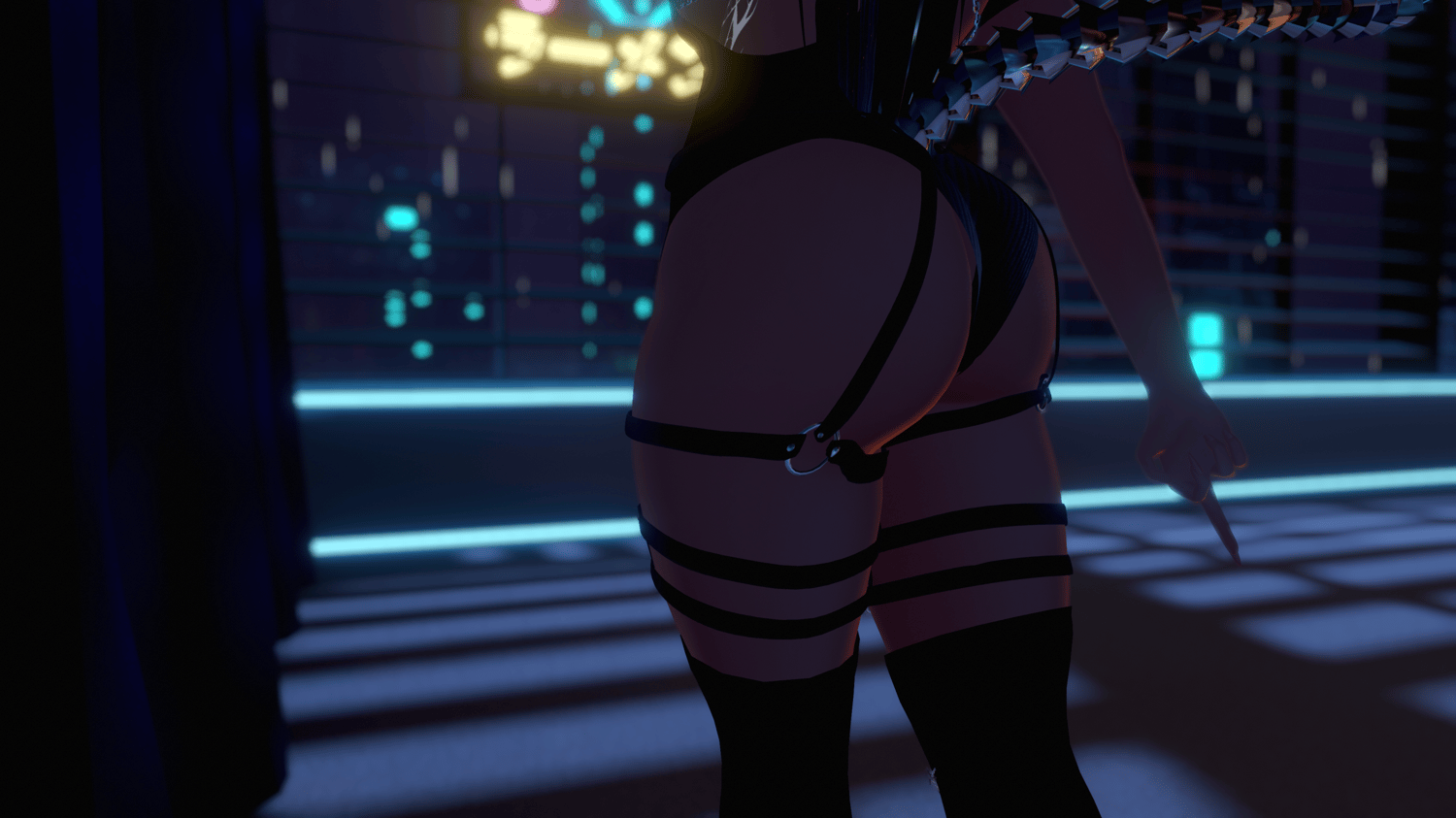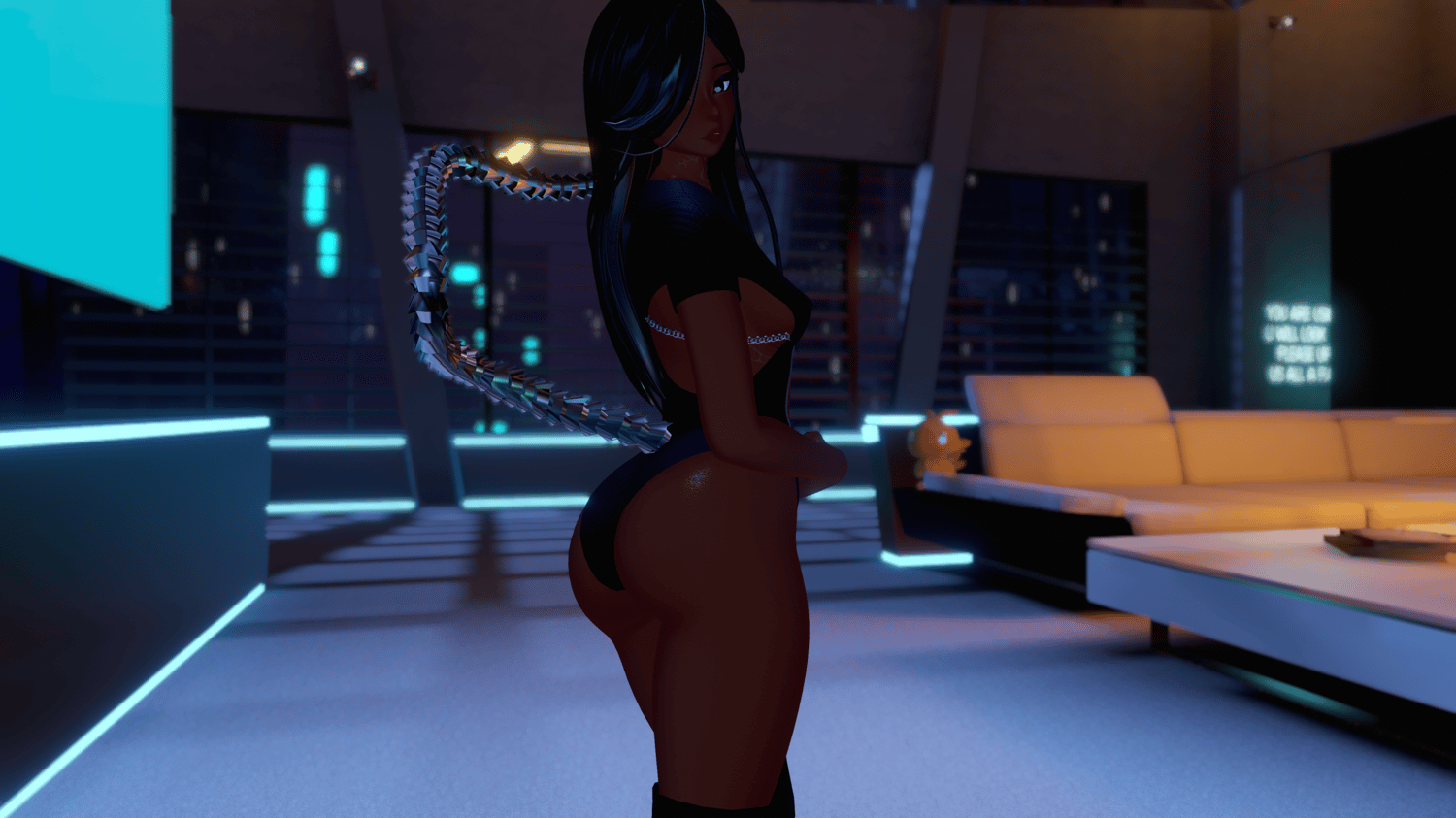 ѕуηтнєѕιѕ 3.0 ✰ Free PC & Quest Avatar by Vyrai
---
SYNTHESIS ✰
---
 💬  Features
Physbones in Butt, Boobs, Tail, Ears, Hair
Thickness Body Slider, Skinny to Chubby and In Between
Boob Slider, Small to Large and In Between
Tech Glasses
Butterfly Follower
Glitch Heart Eye
Contacts on Head, Nose, Both Eyes
and More!
Quest does NOT have physbones in the ears or boobs. Quest does NOT have the flipbook on the glasses or in the eye.
---
✉️ Toggles
Bodysuit
Cat > Bunny > Mecha
Hair Swap ( Quest Has 1 Compatible Hair )
Butterfly Follower
Skin Shift ( Quest Has 6 Inclusive Material Swaps )
Quest does NOT have the garters, choker, bunny tail, or butterfly follower. 
---
🎧 Credits
Head - Sugs#9795, heavily edited by me NOT FOR REUSE AT ALL
Body - Sugs#9795, edit by Vix#0606 NOT FOR REUSE AT ALL
Skin Texture - Sugs#9795, NOT FOR REUSE AT ALL
Tattoos - Uni#1369
Hairs - Saikura#0006 and Sugs#9795
Shoes - Sugs#9795, edited by me NOT FOR REUSE AT ALL
Eye Texture - kri#1214
Cat Species - cockwee#5331
Bunny Species - Fooly#2329, 𝘣𝘶𝘯𝘪𝘴𝘶#4924
Glasses - frog#3079
Garters - Vyrai#9696
Choker ( Harnessed From The Bracelet ) - Vyrai#9696
Bodysuit, Harness - vyrai.#9696
Mecha Tail - Vyrai.#9696
 Not Yet Released ( Butterfly, Facial Decal ) - Vyrai#9696
All Unity Work, Photos, Gifs - LE#4664 ily ur so aoijDCNBAIZSXFJNV
Toggle Showcase - QTlottie#9956
Quest Conversion - b o o#8584 THE LAST SLIDE IS THE QUEST VERSION!
ily all
---
📜 TOS/Rules
Synthesis may NOT be public in any shape or form unless myself, the creator VYRAI, makes them public. This includes uploading the model publicly, distributing it to others, and being placed in avatar worlds. Any edits from this model may not be made public nor distributed
 Sharing or redistributing the model and its assets is prohibited. This includes redistribution, leaking, trading, and reselling. Distribution of my model and assets outside of my sellfy is not permitted.
Reselling the model or its parts is not allowed. 
You may not claim this model as your own/and or made by you. This includes even after adding assets, removing, heavily editing, retexturing, and so on.
You may NOT use this model for any type of commercial usage, such as vtubing, game porting and so on, without my direct permission.
Failure to adhere to these rules will result in revoked usage licensing and possible legal action.
---